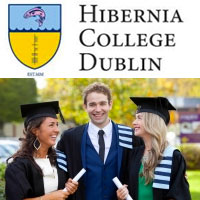 Hibernia College Post Primary Education – Professional Master of Education was established to encourage a broader range of people to consider teaching as a profession by providing a more flexible route to becoming a fully qualified post primary school teacher.
Blended online professional master of education
The programme, which blends online content, virtual learning environments and face-to-face delivery, is designed to develop professionals and experts who are positioned to be leaders in the field of post-primary education. The programme is ideal for anyone who does not have easy access to one of the traditional education providers or who doesn't have time to spend commuting to and from lectures daily.
Online study with Hibernia
Hibernia College has a proven track record in delivering a dynamic online study experience that offer learners maximum support.
Our online model is successful because it is dedicated to helping professionals meet their current work challenges and by continually building on the interactions of students and faculty. We provide you with a personal academic advisor, who will guide you through the programme to ensure your success.
Accredited Post Primary Masters
The programme results in a HETAC Level 9 award.
Professional Master of Education in Post Primary Education – Subjects
The Professional Master of Education in Post Primary Education is accredited for the following 15 teaching subjects: Gaeilge, English, Modern Languages, History, Geography, CSPE, Mathematics, Physics, Chemistry, Biology, Accounting, Business, Economics, Agricultural Science and Music.
Educational background in one of the above subjects is required.
Further Information